Poster on "Visualization of Network Security Policies" presented at this years VizSec Symposium in Chicago

At the 12th IEEE Symposium on Visualization for Cyber Security (VizSec) on October 24th in Chicago, the Trust@HsH research group presented their poster on Visualization of Network Security Policies.
The poster describes our approach of how to combine sensor data, policy data and evaluation data in one data model (IF-MAP) and how a GUI (built on VisITMeta) can emphasize their relationships among themselves to allow a user to analyse when and why an evaluation was triggered and which sensor data was evaluated by which policy element.
The implementation of these features within irondetect and VisITMeta will be released during the next months.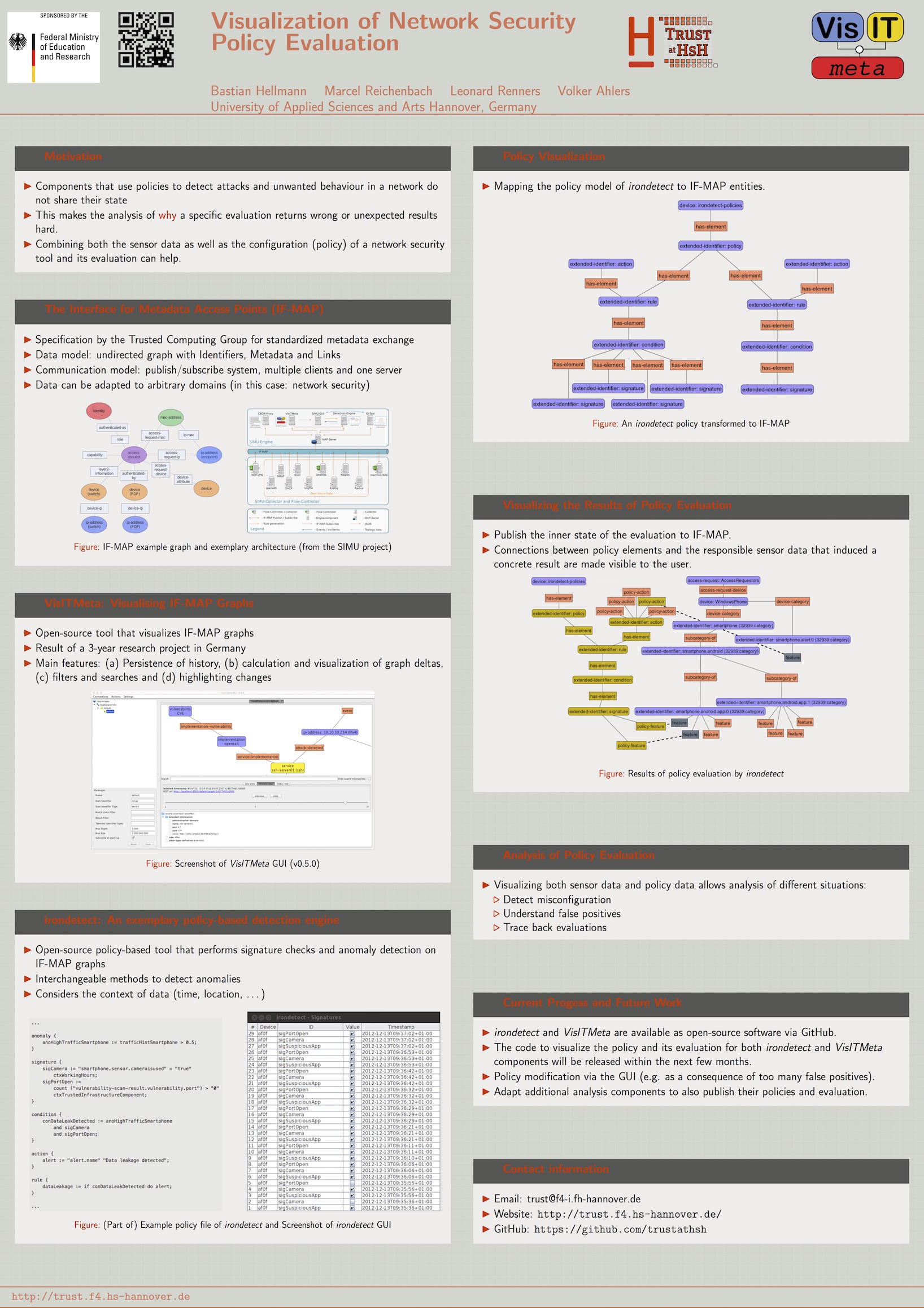 Here are some further impressions from Chicago.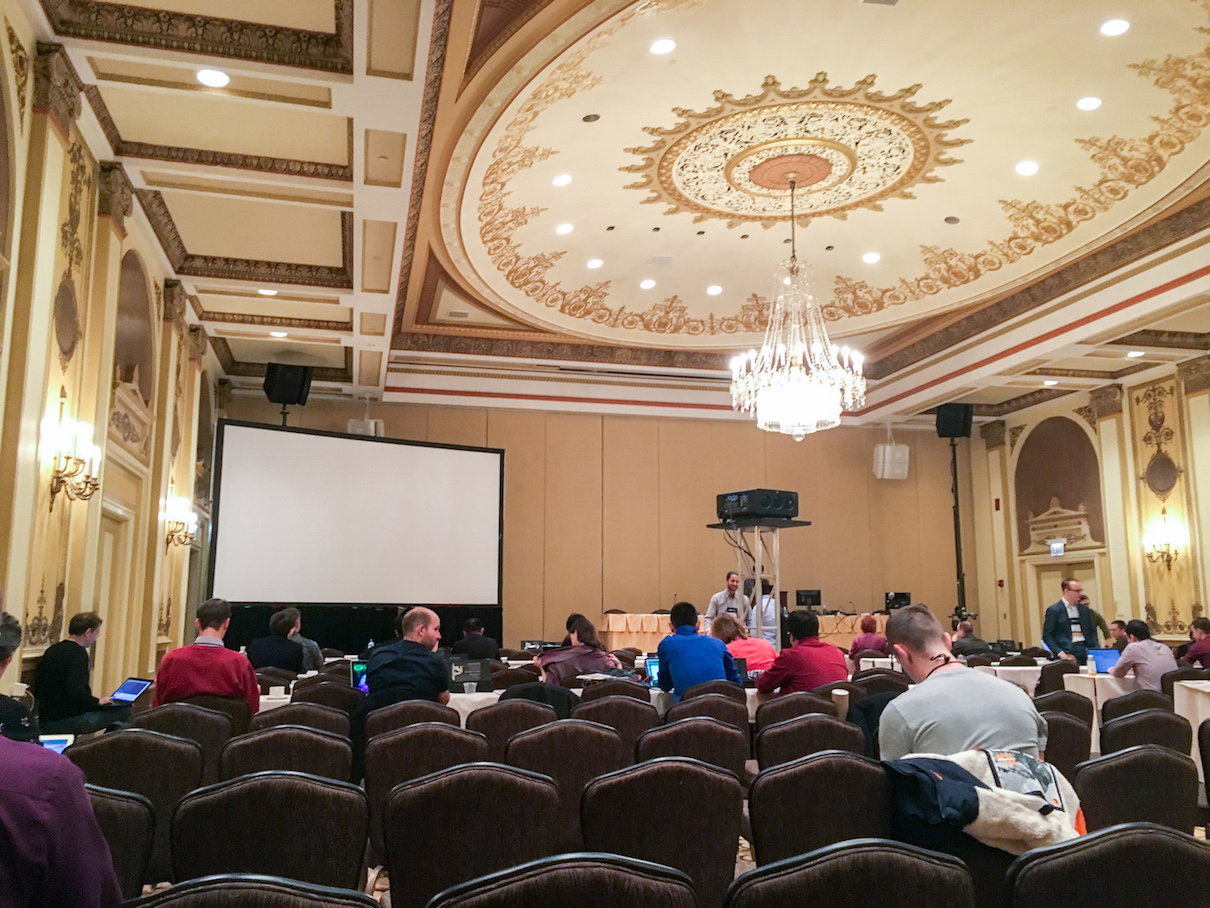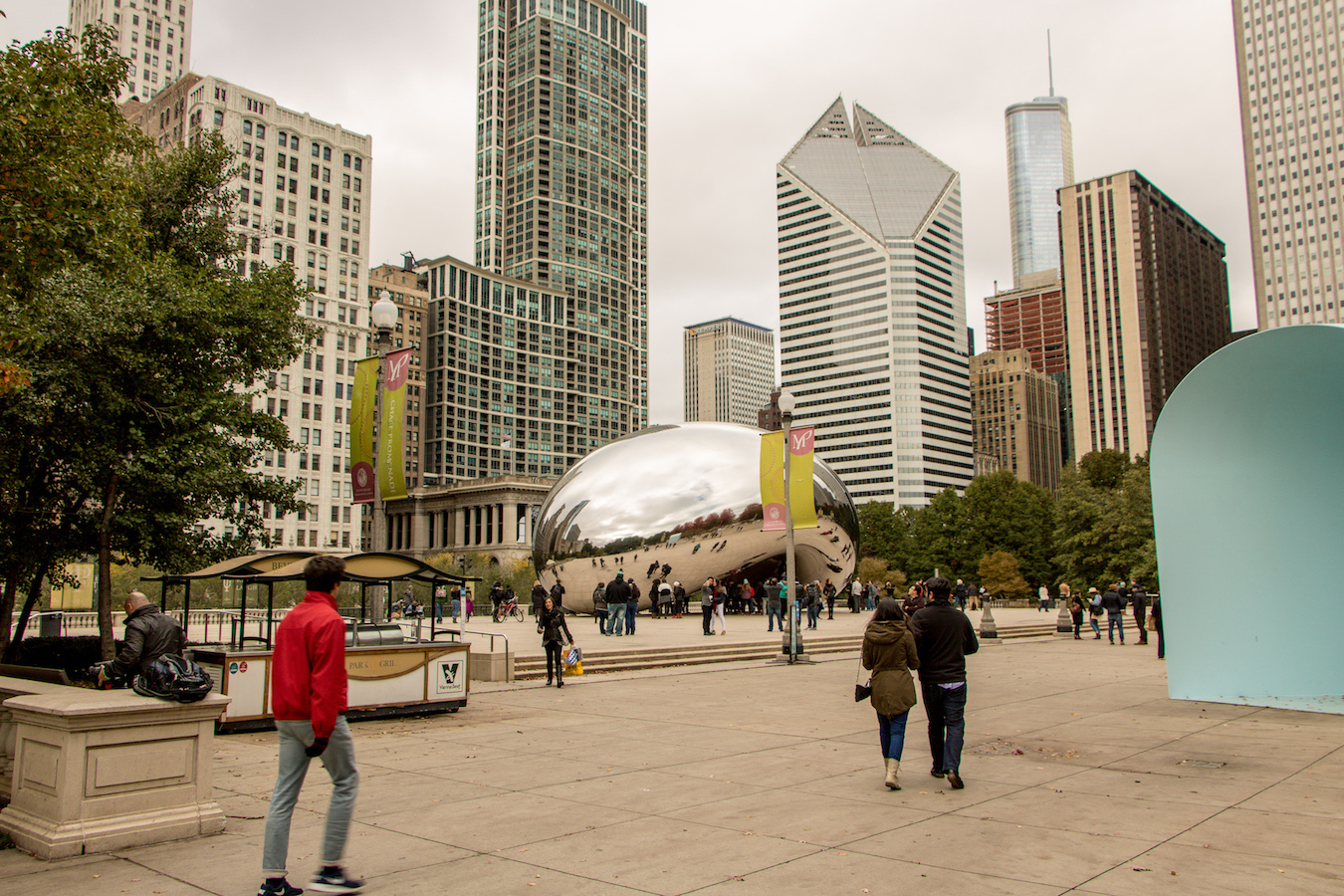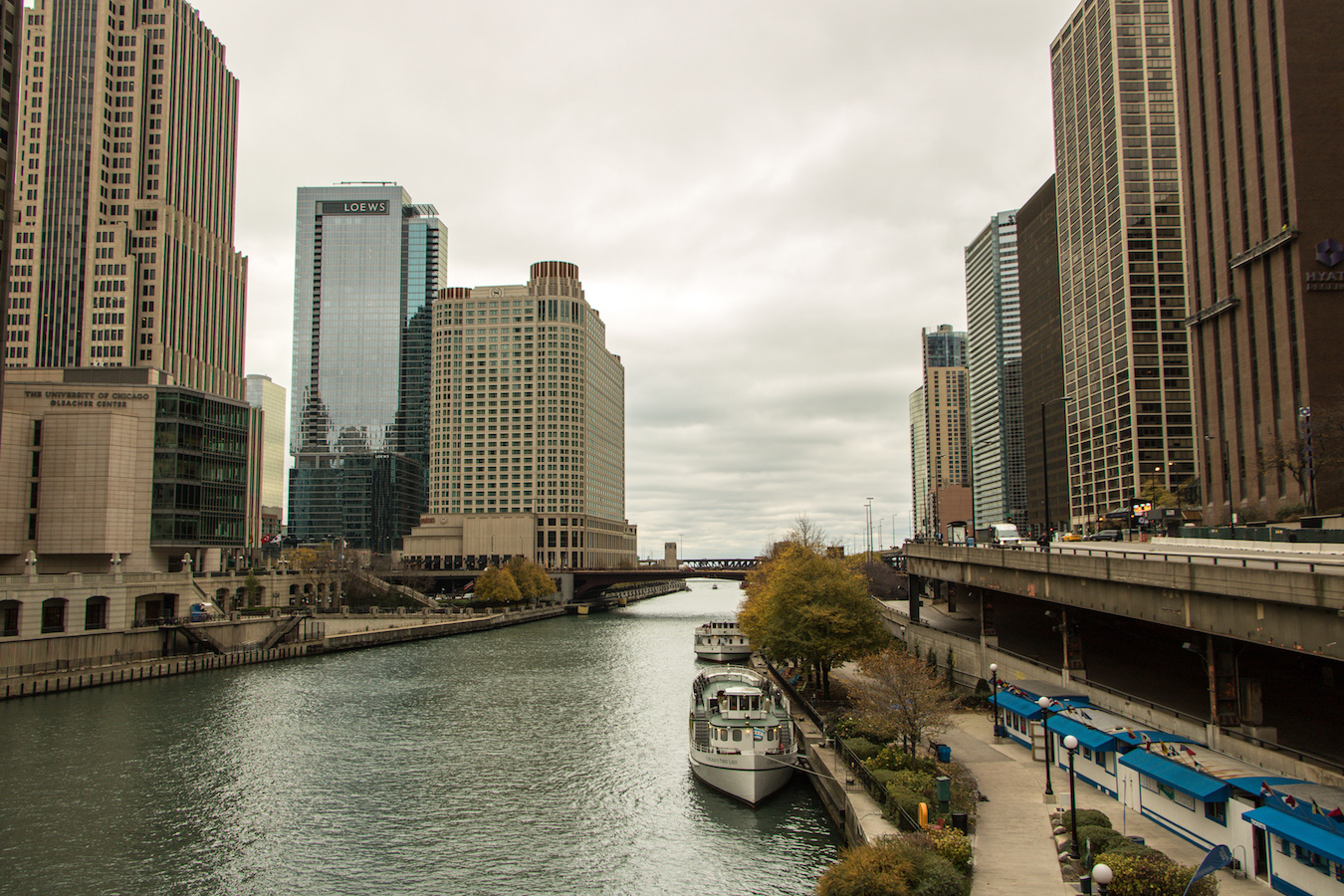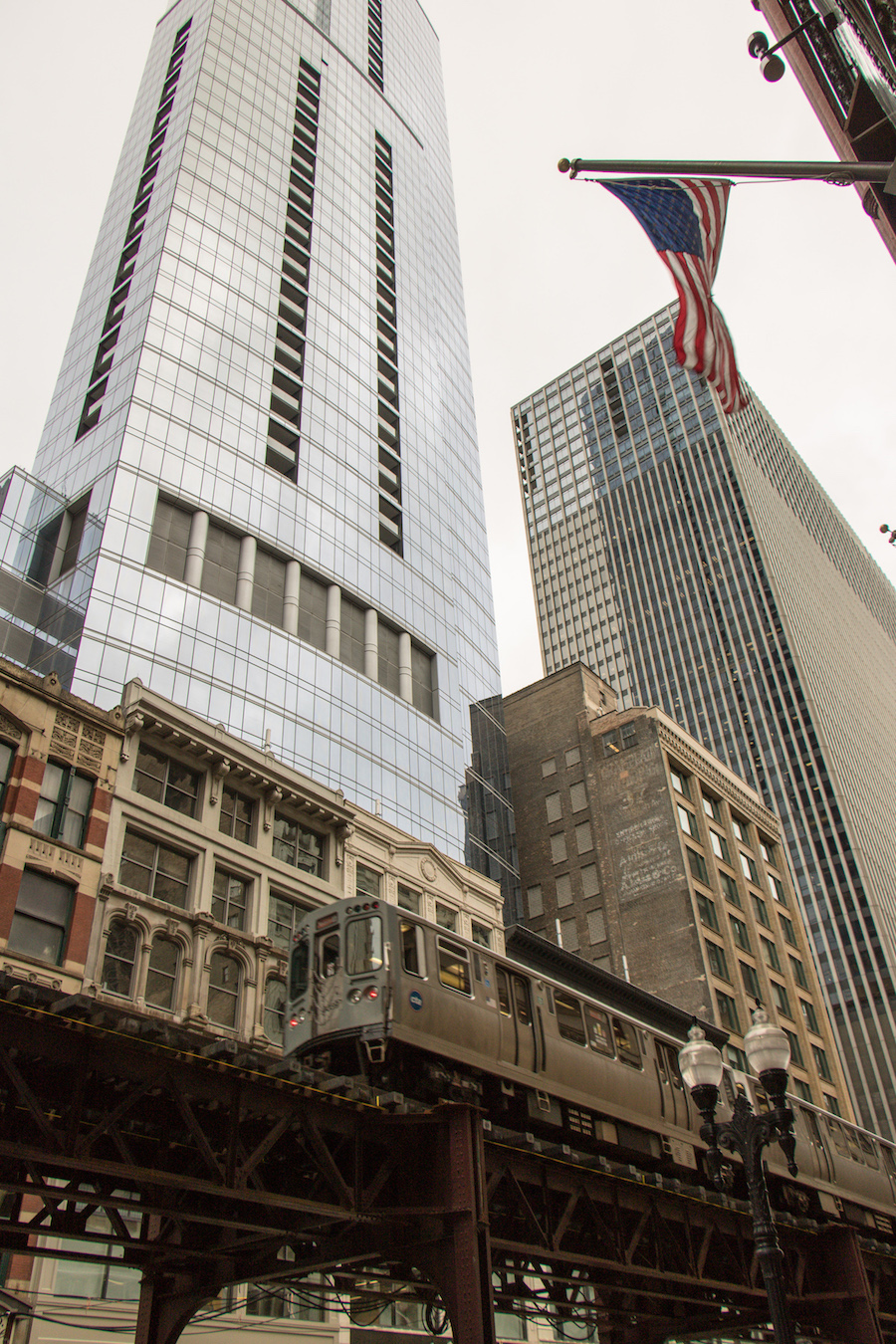 The VizSec symposium was held in conjunction with IEEE VIS and will return in 2016 in the city of Baltimore.
04 Nov 2015