Trust@FHH Participates in ETISS 2013
As in previous years, members of the Trust@FHH group have participated in the European Trusted Infrastructure and Systems School 2013 (ETISS 2013) hosted at the Graz University of Technology. The ETISS winter school covers a variety of fields related to creating a trusted infrastructure to cope with the demands of current and future information processing.
Our research associate Thomas Rossow and our student assistant Thomas Oelsner enjoyed interesting talks by some of the leading experts on Trusted Computing and lively discussions with fellow researchers in the beautiful city of Graz. A real treat was the Capture the Flag tournament where 5 teams had to attack the other teams' servers while securing their own machines. Thomas Rossow's team was able to score highest and make the first place.
The Trust@FHH team would like to express its appreciation to Peter Lipp and his team for organizing this great event.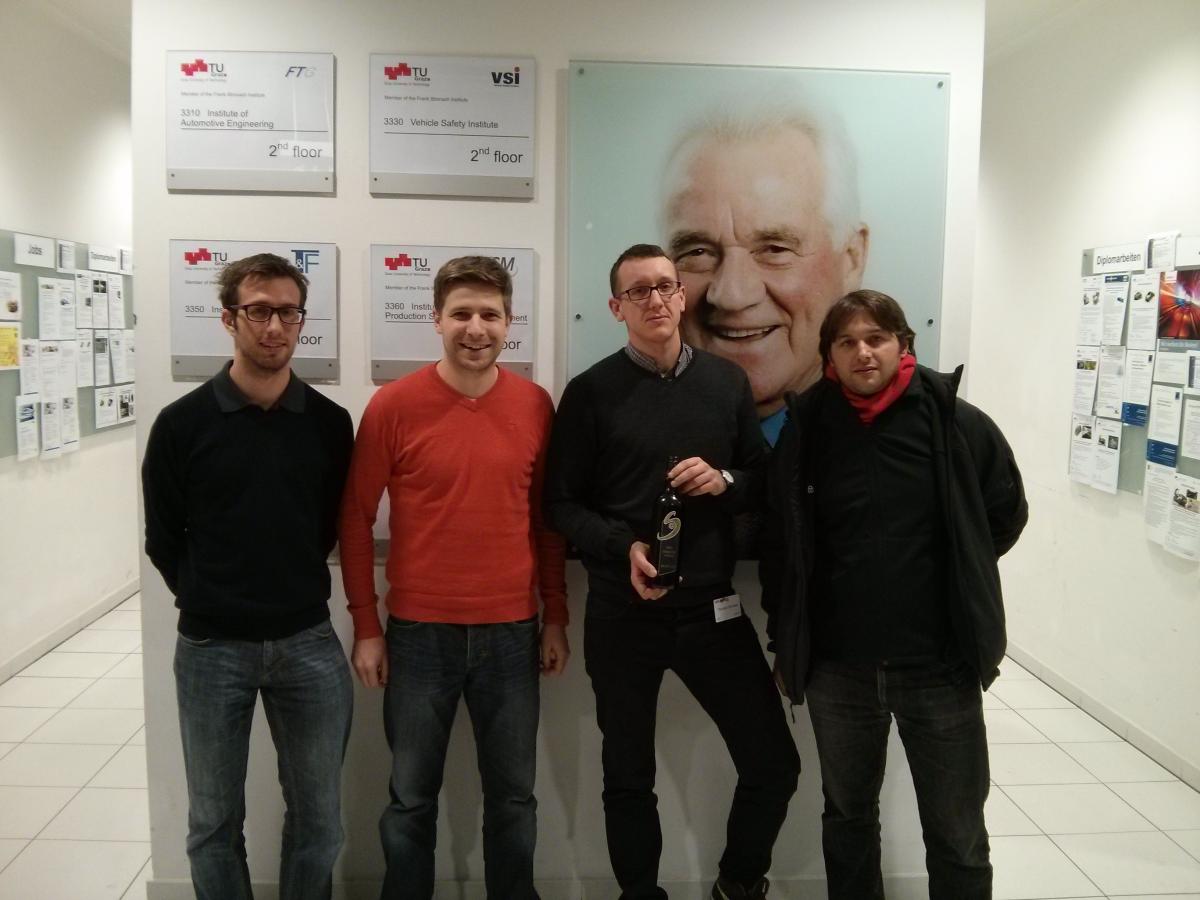 Winners of the ETISS 2013 Capture the Flag (left to right):
Wolfgang Wieser (Graz University of Technology)
Hubert Gasparitzi (Graz University of Technology)
Thomas Rossow (Trust@FHH)
Davide Papini (Royal Holloway University of London)
11 Dec 2013