ironcontrol - IF-MAP admin tools on Android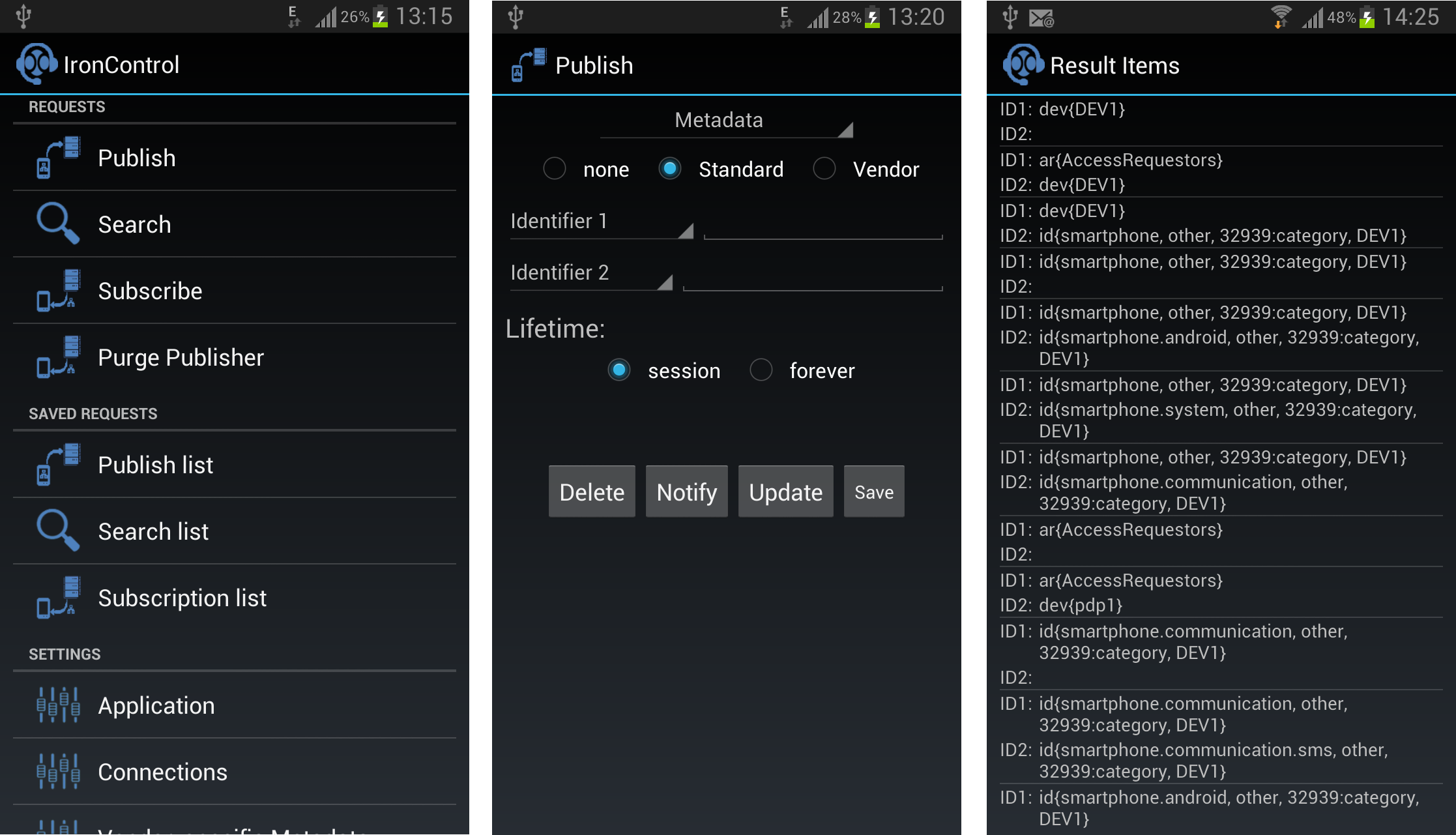 The Trust@FHH research group presents a new software: ironcontrol.
ironcontrol is an IF-MAP 2.1 client for Android smartphones (>=4.0), that allows the user to "control" a MAP server. It was developed within a 1 year students project at the Hochschule Hannover (University of Applied Sciences and Arts).
The main features in this first public release are:
Publish metadata (either Standard Metadata for Network Security or Vendor Specific metadata)
Search for metadata with filters, search depth, …
Subscribe to metadata
Get notifications on new subscriptions results (via vibration, sound effect, notification)
Navigate the results of searches and subscriptions
Manage connections to multiple MAP servers
Use both basic and certificate-based authentication
Import and use new/third party certificates of MAP servers
The software is available at our Github account and can be build with Maven, a Java JDK (>=6) and an installed Android SDK. A Readme file is provided that explains the steps to build and deploy ironcontrol.
We also provide a User and Developer documentation in our Download section.
If you have any comments or questions, please contact us at f4-i-trust@lists.hs-hannover.de or directly create an Issue at the corresponding Github-project page.
30 Jul 2013